Stop Wondering What Works on Instagram and Start Getting Actionable Answers.
Rockin Instagram is a "go at your own pace" virtual training for anyone who wants to market their business or make extra income by leveraging the Instagram platform
Why Instagram you ask? I'll let the following numbers do the talking:
Instagram has clocked in at over 1 billion active monthly users
Over 500 million Instagram users are active on the platform on a daily basis
80 Percent of Instagrammers follow a business on Instagram
Engagement rates on Instagram far exceed the engagement rates and reach of posts on Facebook, Twitter, Snapchat, and other social media platforms
The Instagram influencer market is currently a $1 billion industry and is expected to double by 2019
55% of US 18-29 year olds are Instagram users
Instagram is used by 48.8% of brands–a number that was expected to grow
Instagram is kind of a big deal. As a marketing platform it gives you the ability to reach and connect with your target audience, and lets you reach your ideal audience even when they're not following you (woah). Many small business owners and bloggers see the potential that Instagram has as a marketing vehicle, but few have the strategy to use it as the powerful mechanism that it is…until now! If your poor brain is swimming in a fog of hashtags, your follower growth flatlines on a daily basis, and your engagement rate is in retrograde, then Rockin Instagram is for you.
Rockin Instagram is a program designed to take the guesswork out of using Instagram to grow a blog or business and attract the right people, convert them into followers, prospects, and clients. You'll get a solid understanding of how Instagram works, you'll never run out of ideas for posts, and you'll use this powerful platform with mindfulness and intention to connect with those who want to hear from you the most. #yaaaas
Take Your Phone Photography from Drab to Fab
Rockin iPhotos is created to help small business owners and bloggers take their phone photography skills to the next level and help them learn how to create stunning photos using just their phone so they can rock their visual marketing strategy for social media marketing.
Why is this important?
67% of consumers say the quality of a product image is "very important" in selecting and purchasing an item or visiting a business
93% of people say that visual imagery is the number one factor impacting purchasing decisions
Businesses have the potential of generating up to 94% more views on social media, simply by including a compelling visual
Content with relevant images gets 94% more views than content without relevant images
Visuals are processed 60,000 times faster in the brain than text
After taking this course, you'll be able to:
Dramatically improve the quality of your pictures, just by changing (and considering) a few simple things prior to taking your photos
Learn how to transform your best iphone photos through simple photo editing techniques
Enhance your images with minor edits using powerful yet easy-to-use apps (all from your phone). These edits take less than 1 minute and will maintain the integrity of your photo so you get beautiful results–no more complicated or expensive programs like Photoshop and Lightroom
Learn various photography styles, so you can develop your own creative intuition and know what sort of things to look out for when you're out and about, so you're never stumped as to what to photograph or post
Learn how to save certain images or photos that otherwise couldn't be used (due to shadows, bluriness, or blemishes) with simple yet advanced editing tricks. I'll walk you through exactly how to do that and what apps are ideal for those situations
Create beautiful, branded graphics using a free, easy to use program that has been a game changer when creating social media graphics
ESSENTIALLY, YOU'LL BE TAKING YOUR PICTURES FROM THIS:

TO THIS: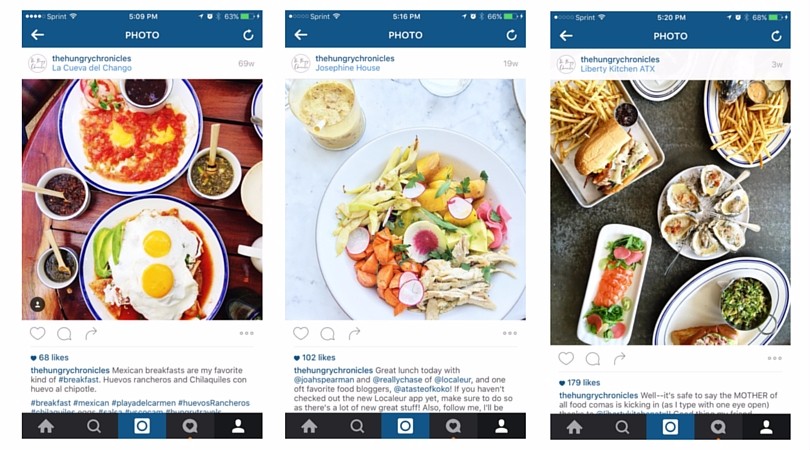 Setting The Foundation--Your Profile

Growing A Targeted Following

Scheduling Apps & Analytics

Welcome to Rockin iPhotos

Module 1: Let There Be Light

Module 2: Keep Your Composure

Module 3: Let's Get Colorful

Module 4: Best Editing Apps